Reviews
Bee Carduus brooch in white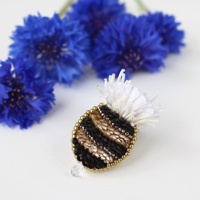 Thank you very much for the beautiful brooch!
Your work is really amazing!
Labradorite beetle brooch, yellow teal insect bug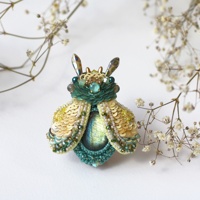 Hello, I received the package today, it arrived pretty quickly!😳 And the brooch is perfect, I love it! ❤️✨
I can't wait to wear it with proper clothes
Thanks again!
Royal beetle with crown in pink and grey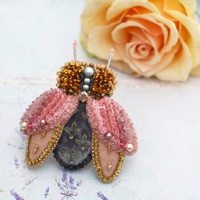 I found it in my post box now! It's so gorgeous and very beautiful.Amazing, Love it so much. Thank you. I'll treasure it!
Black heart brooch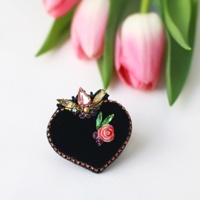 Thank you - I received my pretty black heart, which I wore yesterday, it was much admired... thank you for your sweet note and I shall remember your creative store in future. Kind regards Suki
New moon brooch in smaller size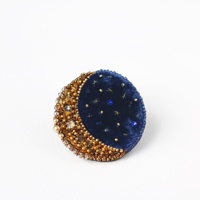 It's so beautiful. So much details, so shiny.
I love it so much.
New moon earrings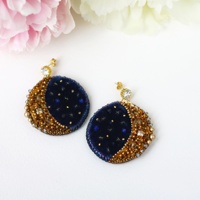 It's so pretty, I'm so happy
White black wreath earrings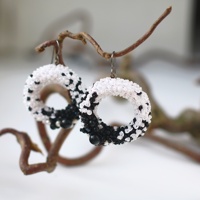 Honey drop earrings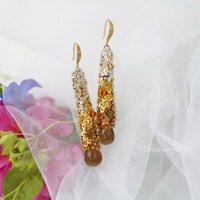 These are so beautiful. Thank you for making such amazing pieces of wearable art.
Bag "Colossus of Wisdom"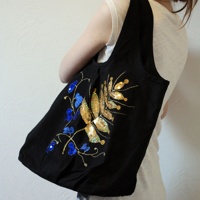 So beautiful! I love it so much!
Turtle beetle brooch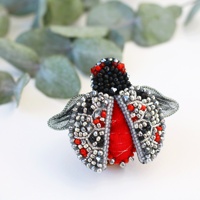 Everyone has complimented the turtle brooch. Your creations are so unique!