Reviews
Greek Goddess pearl earrings, white gold, long statement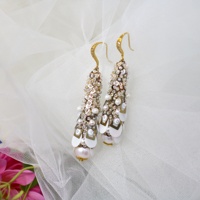 The earrings are lovely! They reached me just fine. Can't wait to wear them!!
Malachite beetle brooch, natural stone jewellery, green olive emerald chartreuse, small 3d insect bug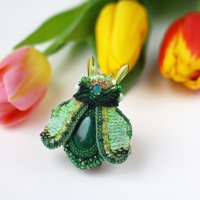 I'm absolutely in love with all of the brooches and I was sincerely astonished with the details you put in them, it's sincerely incredible!
Grey Bunny brooch, dendrite gemstone, forest animal pin, fluffy tale rabbit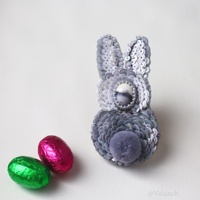 I'm so in love, absolutely can't wait to wear them whenever I can
Autumn leaves beetle brooch, coral brown small bug insect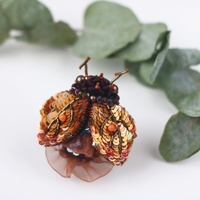 It's so gorgeous
I'm just blown away by the detail
I'm creating a hole dress for it in dark green. The craftsmanship is insane on this.
My husband also was like "wooooooow" when I showed him.
Saturn brooch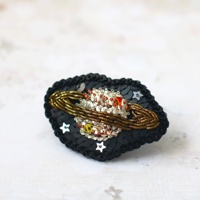 Creative design, cute packaging, high quality of the materials and a lot of care for every single detail. Elena's brooches are a true work of art. I absolutely love them. Besides, Elena is not only professional but she's also a very sensitive and kind person. So happy to wear your brooches and your earrings. Highly recommended!!
Cynthia Ruaud
11 December 2020
Kingfisher brooch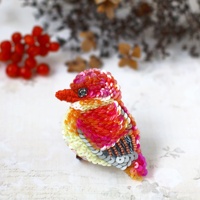 It's here and I love it!!!
Thank you again so much.
Arrived super fast.
Royal beetle with crown brooch in green and black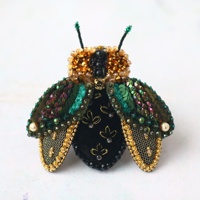 Lovely ! I love Elena's work, the colors are beautiful ! And fast shipping, I loved the little word for my birthday ! Thank you so much !
Gold fish brooch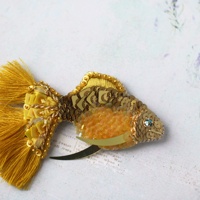 It's so pretty, I'm in awe!
The work is so detailed.
Thank you 1000 times
Bee Carduus brooch in white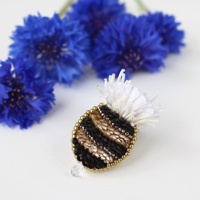 Thank you very much for the beautiful brooch!
Your work is really amazing!
Labradorite beetle brooch, yellow teal insect bug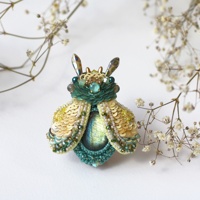 Hello, I received the package today, it arrived pretty quickly!😳 And the brooch is perfect, I love it! ❤️✨
I can't wait to wear it with proper clothes
Thanks again!