Reviews
Olive stained glass beetle brooch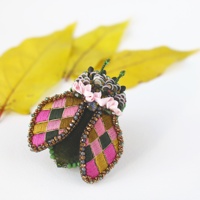 This bumble bee brooch is just adorable. Love, love and the intricate workmanship is excellent. I have worn twice and each time got several compliments. Very high quality and I will definitely come back this creative shop.
Green Purple Moth brooch obidome insect bug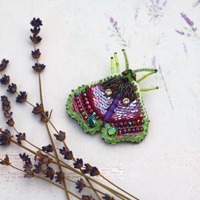 Wanted to let you know I received the beautiful moth brooch. It is just so gorgeous, I don't know what to say. It's divine! Thanks
Queen of hearts beetle brooch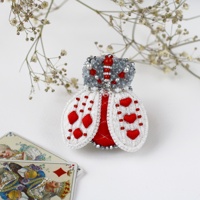 OMG it's so beautiful
your broach is sooooo pretty!
I already love it so much !! ❤️❤️❤️❤️
Bee brooch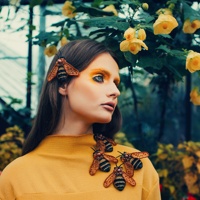 They arrived today!! They're gorgeous 😭
Thank you so much again, Elena!
Carduus brooch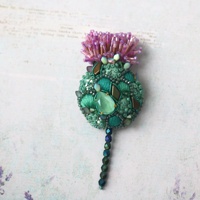 Velanch made truly a treasury
Pink lollipop earrings, Statement earrings with freshwater pearls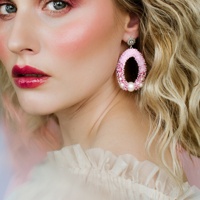 I love them, V pretty
So happy to wear them today
White lilac Moth brooch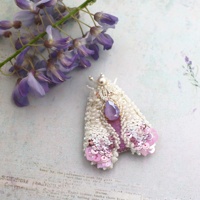 I've been wanting to get a Velanch's brooch for a while… when I finally made up my mind, I've found this one and I fell in love with it!
In real life it is even more beautiful than in pictures: high quality materials, great craftsmanship, wonderful details.
I can't wait to wear it!
small bee brooch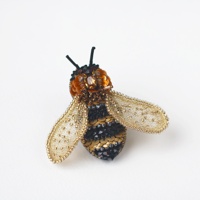 Beautiful and extremely detailed brooch!
It's perfectly made, using high quality materials; it's light-weight too, so it's great as a kimono accessory too.
I will definitely get some other accessories in the future.
Emerald scarab bug brooch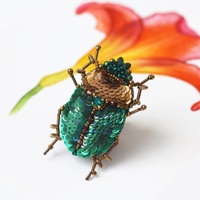 GEWELDIG!! IN EEN WOORD,ben groot fan
New Moon Earrings, blue velvet cosmos, gold stars cosmic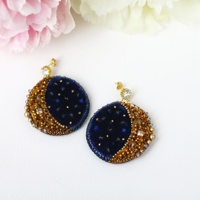 They are just perfect! I love them so much, I wear them everyday!