Reviews
Cosmic civilization earrings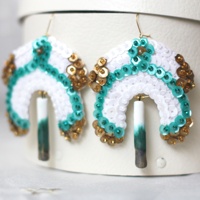 Thanks a million for the beautiful colors and unique design!! I was wearing this yesterday and also today when i went out with friends. It is eye catching like all your pieces, I feel special when I wear one of your creations. Only issue for me is it seems I will buy all earrings in your shop!
Joumana Saoud
27 May 2015
Turquoise mustard bead Earrings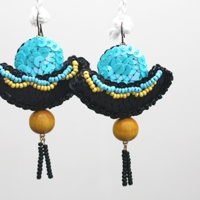 EXCELLENT...VERY NICE!
THANK YOU,
TONYA
Bronze coin Earrings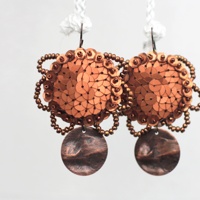 These earrings match many necklaces that I have and scarves. Perfect color and design, i was wearing it today. Keep your creativity! Amazing xx
Joumana Saoud
15 April 2015
Golden dust earrings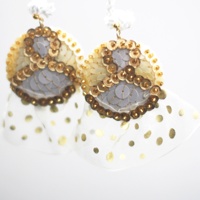 So pretty, light and attractive.
I love it!
Joumana Saoud
15 April 2015
Tulip Tassel Earrings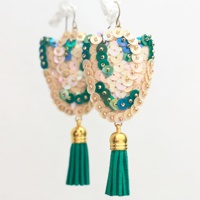 I have issue now as since I started buying from you, I wear only your earrings, no other earrings at all :)
This one is so beautiful
Joumana Saoud
15 April 2015
Kokeshi Doll Sakura flowers Earrings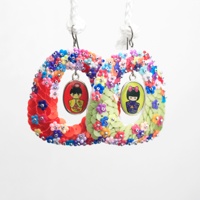 A pair of earrings like no other. It stands out, wearing it alone with a plain blouse will make a statement. You have a great mind and talent. Thank you!
Joumana Saoud
23 March 2015
Orchid Black Orange Earrings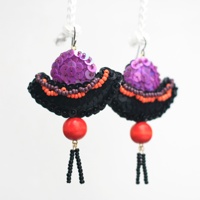 Cannot tell you enough how Much I love your work. You make truly amazing earrings xxx thanks a lot!
Joumana Saoud
23 March 2015
Lime Drop Earrings Bronze Green Sequins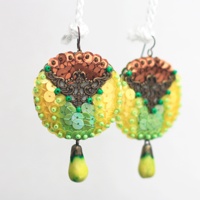 Thank you very much for another pair of stunning earrings! I find it difficult to choose what to wear everyday :)
Joumana Saoud
23 March 2015
Heart Collar Double Brooches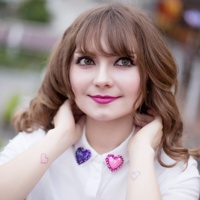 Beautiful brooch, looks exactly like in the picture. I receive plenty of compliments when I wear it, it makes my grey/white business clothes look optimistic and a bit different than usual!
Collar Brooch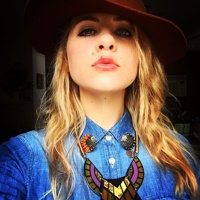 Beautiful! Great service! Thank you so much! :)
Valentina
26 December 2014