Reviews
Black gold royal earrings, medieval order, silk velvet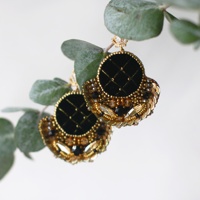 They are even more beautiful than I expected.
Orion Constellation, New Moon brooch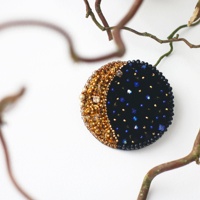 I just received the brooch in the mail!! It's even more beautiful in person, I can't stop admiring it!!
you are a creative inspiration to me and remind me of the beauty in the fantastical. I will cherish this brooch always! ❤️
Black swan earrings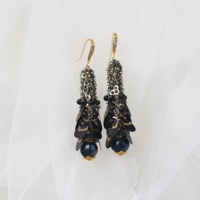 I love them!! Thank you ❤
Valentine
10 January 2023
Snegurochka Moonstone brooch, white, light blue, kokoshnik tiara, winter fairytale snow maiden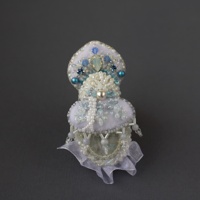 I'm obsessed. This is Beautiful.
Camera doesn't catch all the sparkles but omg.
The blue sparkles on the main stone are insane and the ensemble is incredibly beautiful!
A masterpiece as always!
Thank you again, I love everything as usual!!
Red Maple Leaf Brooch , autumn momiji obidome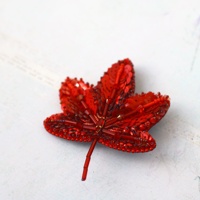 My brooch arrived today 😍
And it's absolutely gorgeous ♥️♥️♥️♥️ the color is incredible
I am so happy
White pink Moth brooch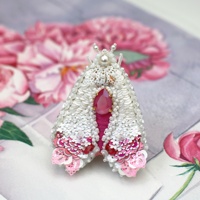 Its absolutely BEAUTIFUL as expected from your stunning pieces!
Jellyfish brooch
I received your beautiful brooch today! I love it so much😍So beautiful✨✨✨
Thank you so much, my dear Elena😌🙏💕 I'll treasure it❣️
Beige velvet cat paw brooch, animal obidome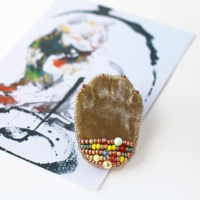 The details are incredibly beautiful. Honestly scared to touch it) Even the backside is so neat! This one's gonna on a nice jacket!
I will cherish this brooch dearly! Thank you so much!!!
Green Catbird brooch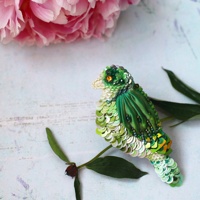 So very pretty and delicate, thank you, the little bird has arrived safely.
Berry stud earrings black red coral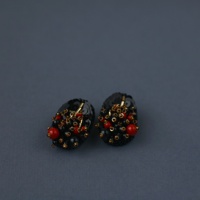 The earrings are lovely!! Can't wait to wear them!
The pictures really don't do your work justice.